____________________________
Champions League final tickets
2018 Champions League Final
NSC Olimpiyskiy Stadium, Kiev
__________________________
 – TO RECEIVE TICKET PRICES INSTANTLY, CLICK  HERE –
-Email us for a tailor made offer: info@providingtickets.com
-Call us: 0031 50 82 00 416
____________________________________________
Champions League Final, ticket options:


– Category 4
– Category 3
– Category 2
– Category 1
– Hospitality VIP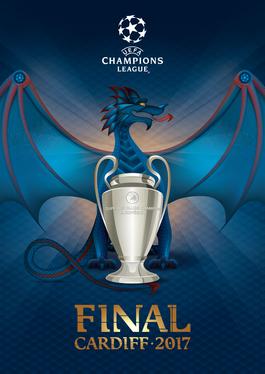 –
–
Champions League Final tickets for the blistering final in can be sourced hassle-free at ProvidingTickets. It is all about quality as opposed to quantity at ProvidingTickets, and our dedicated, experienced team will be pleased to assist you personally with any requirements you may have, be it VIP tickets for the Champions League final or corporate hospitality packages.
About the Champions League Final
As you will know, the winner of the Champions League Final will also play the winner of the 2016–17 UEFA Europa League in the 2017 UEFA Super Cup, plus they will be entitled to take up the challenge in the semi-final of the 2017 FIFA Club World Cup. All in all, a very prestigious football match where there is a great deal at stake!
Would you like to attend with a group of colleagues or friends in Cardiff on 3 June to cheer your favorite team on to victory? Just contact us today and we will make sure you can be there!
Established in 1955, the Champions League Final is a true institution in European football. For many, being a spectator during the final is the event of a lifetime and this is hardly surprising. The quality of the football played is incredibly high and so are the stakes. The suspense, pride and euphoria felt when watching your favorite squad play is a heady mixture that can sometimes be all too hard to bear. Statistically, Real Madrid, AC Milan and Bayern Munchen have played the most Champions League finals, so there is a good chance one or two of these teams will play in the next final. Yet the ball is round and the game can change direction, so why rule out the possibility of the team that has shaped your life playing in the Champions League Final and winning the trophy?
We, for one, do not rule it out and we are more than willing to cater to your every need regarding hospitality or VIP tickets for the upcoming Champions League Final. We excel thanks to our highly personal service, focusing on larger groups and companies.
---